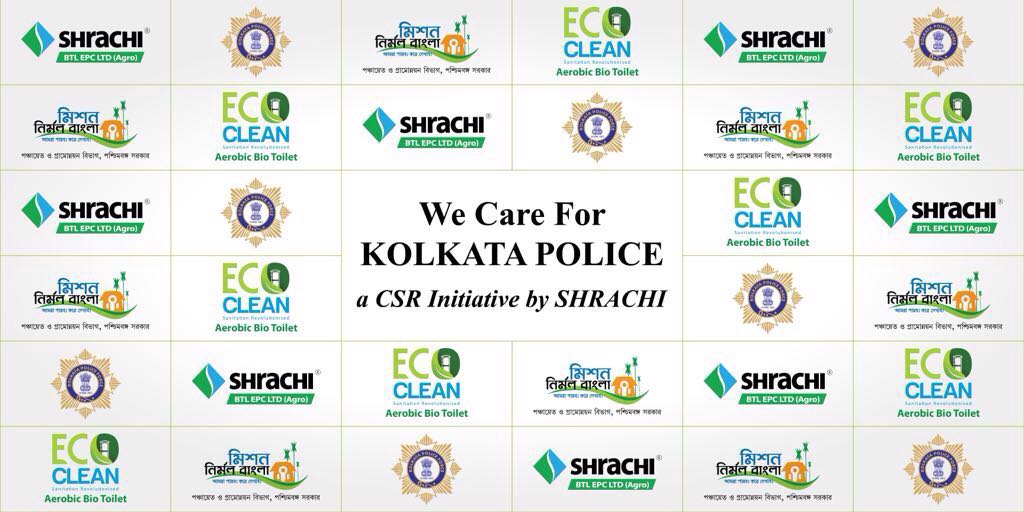 Since inception, Shrachi Group has been a torch bearer in the arena of corporate social initiative and has always been a firm believer in giving back to the society. Taking this legacy forward, Shrachi group has undertaken another noble initiative - this time for Kolkata Police. This Durga puja, Shrachi is installing eco friendly bio toilets for exclusive use of Police personnel deployed at fifteen of the busiest and most famous puja pandals across Kolkata.
Titled - "We care for Kolkata Police", this CSR initiative is aimed at providing relief to police personnel who would other wise had to face hardship in answering to nature's call due to lack of proper toilet or portable water closet while deployed at puja pandals.
Shrachi manufactures eco friendly bio toilets under the trade name Eco Clean. These bio toilets are equipped with Eco friendly bio bacteria solution that digests human waste and turns it into eco friendly effluent thus preventing any malodour or pollution.
Speaking about this initiative, Mr. Ravi Todi MD Shrachi Group said, 'we are honoured to have taken this initiative for Kolkata Police. KP renders yeoman's service during these five busy days of puja. They protect us and care for us. This initiative is a humble gesture from Shrachi for all KP personnel deployed at puja pandals during this puja. Mr. Todi added that once the pujas are over, Shrachi plans to install these Eco friendly bio toilets permanently at busy traffic kiosks across Kolkata. This noble initiative by Shrachi has been lauded by Kolkata Police.